Here are my top 3 blog posts of 2011. If 2012 continues the same way with followers, I should be doing great this time next year. Keep your fingers crossed!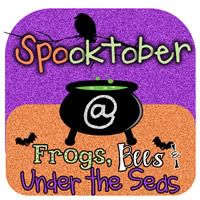 I did this as a guest post for the blog formerly known as Frogs, Bees & Under the Seas, now Playing with Pixie Dust. The post includes Halloween activities.
This was our Eric Carle- Very Hungry Caterpillar board.
This post won by a landslide with 637 pageviews!
I'm linking up to: