Wow! I am completely blown away to see that I have over 100 followers. I was just looking back at a
post
on August 20 where I promised to have this giveaway when I reached 100 and at that time, less that 4 months ago, I only had 17 followers. I would like to sincerely thank all of you for following and reading my blog! I heart you all and please keep leaving comments. I love your feedback!
I have 2 awesome teacher bloggers who have graciously agreed to donate an item from their TpT shops for this giveaway! I am so excited and you should be too. They have some really fantastic products. In addition, I will also be giving away a $20 Target gift card!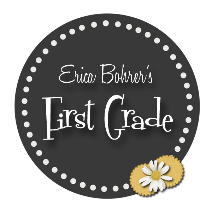 Erica's TpT store, with over 100 items, includes activities in all subject areas and for all grades from pre-K to high school. There are units on great books such as Pete the Cat and If you Give a Mouse a Cookie. She also has tons of reading and writing resources.
The second is Barbie from Really Roper Kindergarten blog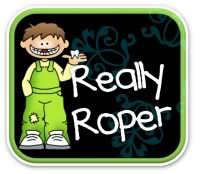 Barbie's TpT store has great literacy items. I especially love her collection of word wall word sets. She sells games, daily schedules and book activties. There is an assortment of wonderful choices!
So on to the giveaway! The winner will be receiving one item of your choice from each of the 2 above mentioned TpT stores AND a $20 Target gift card! Giveaway ends at midnight on Christmas night, December 25! Here are the ways to enter:
FIRST, you must be a follower of this blog to even enter. You must leave your e-mail address on at least one of your entry comments.
1. Follow Erica's TpT store and comment about an item you like.
2. Follow Barbie's TpT store and comment about an item you like.
3. "Like" Cachey Mama's Classroom on Facebook and comment saying you have done so.
4. Follow me on Twitter @Cacheymama and comment with your Twitter name.
BONUS: 2 entries (leave 2 separate comments) if you write a blog post about this giveaway mentioning AND linking to the 2 TpT stores above: Erica Bohrer and Barbie Roper. Leave the URL of your blog post in one of the comments.
Good luck and don't forget, the rules for my giveaways are posted here.