Hi! It's Beth Ann from Taming My Flock of Firsties.
I feel so fortunate to be asked by Lori to be a guest on her blog.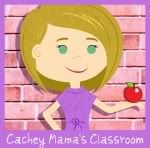 When we first took on Guided Reading, so many years ago, our school bought so many books in every level. We have a book room with thousands of books. I wish that we could have all the books leveled the same. Some are Reading Recovery Levels and some are Fountas and Pinnell. When we go to borrow books, we have to look up the corresponding levels for each book. I know it's something little, but it would save me that little bit of time. :)
I would LOVE one of THESE pencil sharpeners.
I have seen them mentioned on many different blogs. My kids are obsessed, as I am sure they all are, with the electric pencil sharpener. It doesn't work correctly. We actually have two in one area. They have to begin with one and finish with the other. Not distracting at all!
Another thing I wish we had in our classroom was a real rug. Ours is actually carpet squares, duct taped together, into a big rectangle. I know it serves it's purpose and we get along just fine, but it would be so nice to sit on a real rug to have our Morning Meeting.
Thank you to Lori for letting me post.
I had so much fun thinking of things I wanted.