HAPPY BIRTHDAY TO MEEEE!!!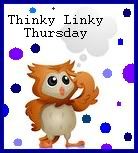 Here are the featured links from last week:
Thanks so much to everyone for linking up! I was pleased to see so many new blogs linking up last week and hope you are all back again this week! It would be a lovely 31st birthday present to see 31 or more link-ups this week, so tell all your friends!!!